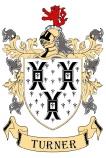 Turner Illustrations Ltd commenced trading on the 16th July 2012.
My name is Colin Turner, I started my business as the MOD started to loose funding for projects and the private sector found the purse strings getting pulled tighter and tighter. No matter how tight budgets become something's still have to happen in order to satisfy contractual obligations.
Holding on tight to this belief and adopting the motto above
Turner Illustrations Ltd began trading.

The emphasis on this website is unashamedly
Technical illustrating in various styles and formats.
Whether Vector illustrating, lines drawn on the computer, or raster images, digital photos or scans the aim is always to try and adapt and reuse if clarity allows therefore reducing cost. This includes using 3D design Data from your design team in Vector format.
This is not always possible so creating illustrations from scratch is also very much within my skill set.
Struggling with these questions?
Get in touch see if I can help